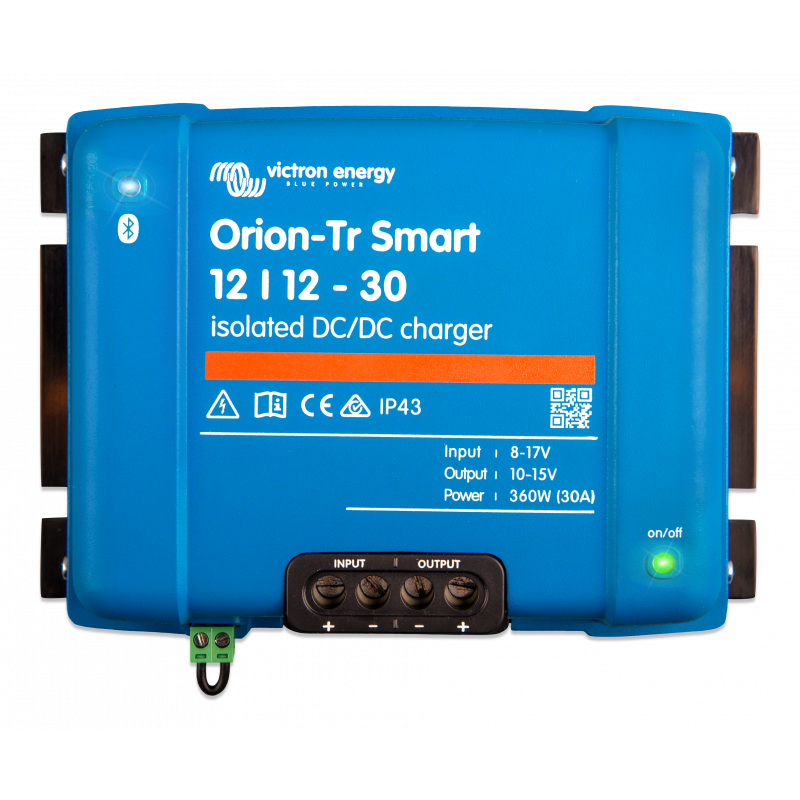 Images are for illustration purposes only. Actual product may vary, make sure to verify the specifications and datasheets.
 
Orion-Tr Smart 12/12-30A (360W) Isolated DC-DC charger
The Orion-Tr Smart DC-DC charger is a professional DC to DC adaptive 3-stage charger with built-in Bluetooth.
For use in dual battery systems in vehicles or on boats where the (smart) alternator and the start battery are used to charge the service battery. The unit can be monitored and programmed via Bluetooth and can be remotely controlled via a remote on/off switch and has an engine running detection mechanism.
Suitable for high temperatures up to 55°C with a full rated output up to 40°C.